Dr Yasameen Alshawi (GP)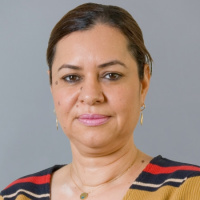 Name

Dr Yasameen Jabbar Abbas Alshawi

Qualifications

Occupation

Gender

Female

Languages Spoken

Medical Specialties
Links

Phone

(02) 6100 9956

Fax

(02) 6100 9958
Email
Yasameen has 14 years of experience in general practice (6 years as an overseas GP and 8 years as a GP in Australia).
She graduated from Basra Medical School, Iraq in 1998, and followed this with 3 years postgraduate training. Following this she worked as a GP in a rural area of Baghdad from 2000-2004 and went on to train in ultrasound diagnostics and radiology for a year.
Moving to Australia in 2010, Yasameen worked as a resident at Calvary Hospital in Canberra, going on to work as a GP in Wagga Wagga for three years. She gained fellowship of RACGP and has been working in Canberra since 2017.
Her areas of interest include
Women's Health, Children's Health, Elderly Care, Dermatology, Minor Surgery, Mental Health, Skin Cancer Checks and Procedures, Chronic Disease and Weight Management, Antenatal and Postnatal Care.
She has two teenage children and two dogs, a German Shepard and a Toy Poodle, to keep her even busier at home!
Yasameen currently practices at Greenway Medical Centre
Affiliated Clinics

Affiliated Organisations

Topics
Bulk Billing Accepted

Address

Phone

02 6100 9956

Fax

02 6100 9957