Dr Gilles Laur (GP)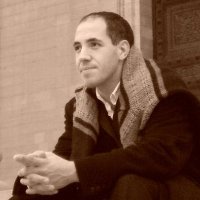 Name

Dr Gilles Laur

Qualifications

AMC 2015

Occupation

Gender

Male

Languages Spoken

Medical Specialties
►I AM PASSIONATE ABOUT LIFE
Gilles is a dedicated French Medical Doctor. He is on a mission to look after people health so that they are able to function and participate in the community and reach their full potential. His practice gathers the latest knowledge in medicine, a strong care coordination, a comprehensive wellness awareness and life education.
He has honed through his experience some valuable medical skills such as medical cross-thinking, effective problem analysis and decision-making techniques. When being the first medical contact for a person with an undiagnosed health concern, those tools become very valuable. This is a holistic approach of medicine aiming to take into consideration the clinical, biological, psychological and social factors relevant to the care of each patient's illness..
After undergoing his Medical Studies at the prestigious Medical Faculty of Montpellier, which is also the oldest Medical Faculty in the world, Gilles went to the University of Reims where he received very honorable with the congratulation of the jury distinction. He was also granted an award for his dissertation on the Burn-out and its life impact.
Gilles has a deep interest in philosophy where the primary concern is the questioning of reality, existence, knowledge, values, reason, mind, language and life.
OTHER PROFESSIONAL SERVICES
► Skin Cancer Medicine Dermoscopy and Skin examination / Surgical and non-surgical Treatment of Skin Cancers / Primary Care Hair-Nails-Skin Diseases
► Cosmetic Physician Facial Analysis / Botox and Dysport Injector / Fillers injector / Chemical Peel / Skin Care / Cosmetic Enhancement / Cosmetic Education
► Public Medical Education Medical Management and Marketing/ Public Speaking / Medical Social Media / Preventive Medicine / Wellness Awareness / Patient Health Engagement / Healthcare Technology
Affiliated Clinics

Affiliated Organisations

Topics

Venous disease (including varicose veins, deep vein thrombosis, thrombolysis and pulmonary embolism)
Social Media