Dr Deanne Crossfield (GP)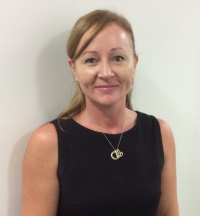 Name

Dr Deanne Elizabeth Crossfield

Qualifications

Occupation

Gender

Female
Dr Deanne studied at Bond University and completed her residency at Gold Coast Hospital.
Originally from the Sunshine Coast and then Brisbane, Deanne fell in love with the Gold Coast and lives in Robina with her teenage son.
Deanne has a special interest in looking at toxicity as a cause for disease. She is finding an increasing number of patients presenting with genetic disorders of metabolism.
She investigates amino acid breakdown with blood tests, treating with functional medicine where possible. Currently investigating conditions such as chronic fatigue, coeliac disease, wheat sensitivity, Hashimotos and Hyperthyroidism.
Deanne also has a strong interest in autoimmune disorders. These are of both professional and personal interest as close family members have experienced polymyalgia, thyroid issues and lupus.
Dr Deanne is also focused on helping patients with risk factors such as high cholesterol and high blood pressure. She conducts minor procedures including wound suturing and biopsies.
Currently Deanne is also a surgical assistant at John Flynn Hospital obstetrics and gynaecology department, working with Dr Ash Hanafy.
Hospital Affiliations

Affiliated Clinics

Topics
Monday, Tuesday, and Thursday

Address

Suite 4 91 Griffith Street
Coolangatta QLD 

4225

 
Australia


Phone

07 5599 1400

Fax

07 5599 2979