Dr Christian Rowan (Addiction Medicine Specialist)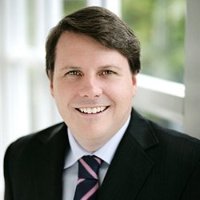 Name

Dr Christian Andrew Carr Rowan

Qualifications

FACRRM 2001
FRACGP 2002
FRACMA 2008

Occupation

Gender

Male

Medical Specialties
Dr Christian Rowan is an Addiction Medicine Specialist with a strong associated interest in Pain Management. He is a Visiting Medical Officer to the Wesley Rehabilitation Centre's Pain and Back Rehabilitation Programs and to the St Andrew's Multidisciplinary Pain Service. Dr Rowan is a Fellow of the Royal Australasian College of Physicians' Chapter of Addiction Medicine. He is a member of the Australasian Professional Society on Alcohol and Other Drugs.
Dr Rowan has worked in a number of Alcohol, Tobacco and Other Drug Services including at Biala, the Peel Street Clinic as well as at Logan Central Community Health. He is a licensed methadone and buprenorphine prescriber in Queensland. Dr Rowan is also a Fellow of the Royal Australasian College of Medical Administrators, the Royal Australian College of General Practitioners and the Australian College of Rural and Remote Medicine.
Dr Rowan completed his undergraduate medical degree at the University of Queensland. His clinical interests include prescription drug dependency, opioid substitution therapy and co-morbidity pertaining to pain conditions and substance disorders.
Dr Rowan is an Associate Professor at Griffith University's School of Medicine. He is also a Senior Lecturer with the University of Queensland's Centre for Clinical Research. Dr Rowan has been actively involved in the Remote Vocational Training Scheme Ltd. He is a former President of the Rural Doctors Association of Queensland and he has been an elected member of the Branch Council and Executive of the Australian Medical Association of Queensland.
Hospital Affiliations

Affiliated Clinics

Affiliated Organisations

Affiliated Universities

Topics
Address

Phone

07 3848 9299

Fax

07 3848 3357
Address

Phone

07 3177 9500

Fax

07 3359 0750