Dr Georgina Bell (Paediatrician)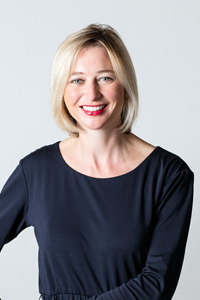 Name

Dr Georgina Maree Bell

Qualifications

Occupation

Gender

Female
Links

Phone

03 9509 2244

Fax

03 9509 2833
Dr Georgie Bell is a Graduate from Melbourne's Monash University and trained through the Royal Children's Hospital where she continues to work in the Department of General Medicine and Allergy and Immunology. She is also actively involved in research at the Hospital into infant colic and behavioural problems.
Georgie has worked in urban and country hospitals across Victoria and major hospitals in the United Kingdom, including the Chelsea and Westminster Hospital in London.
Georgie sees children from birth to 18 years with a range of medical, behavioural and developmental issues. Her broad interests include ADHD, Autism Spectrum Disorder, behavioural problems, learning difficulties, sleep issues, unsettled babies, eczema, constipation, asthma and allergies.
Georgie is passionate about providing quality care to patients and their families and works closely with each family, alongside a wide range of allied health professionals including psychologists, speech pathologists, occupational therapists, physiotherapists and dieticians to provide holistic care for her patients. She also collaborates with GPs, nurses, preschool and school teachers to achieve the best outcomes for each individual child.
As a mother of three young boys, Georgie understands the demands and joys of raising children. In her spare time, she loves kicking the football or playing at the beach with her family. She also enjoys stand up paddle boarding, swimming, running and yoga.
Affiliated Clinics

Affiliated Organisations
Address

Phone

03 9509 2244

Fax

03 9509 2833
Address

Phone

03 9076 2000
03 9903 0643

Fax

03 9903 0843